What Our Clients Say
B
Craig and Dori, Thank you both so much for your help. I would be lost without you two. B.
L.B.
Thank you with all my heart! – L.B.
CM
Thank you so much Craig and Dori for your invaluable help to me and my family! - C.M.
E.S.C.
Craig! I appreciate you and your team putting on the gloves again on my behalf! A special thanks to Dori for her graciousness and efficiency when I call. You and your team inspire great confidence. Thank you. – E.S.C.
M.N
Thanks for all your help! I couldn't have done it without you! Our daughter has so much respect for you – now I know why! - M.N.
T.B.
Craig and team – Thank you for all of your time, effort and hard work. My family and I really appreciate everything you have done for our case. I only wish you could have met my brother. You are giving us the support we need with seeking justice for my brother. We can't thank you enough. You're the best! - T. B.
C.
Thank you for taking my case and handling all the necessary legal work that was involved. My family nor I are able to thank you enough for all you have done. Hope you and your family have a happy holiday. – C.
TM
I can't thank you guys enough for all your kindness, support and hard work on my case. You'll never know how much it means to me. – T.M.
CP and JH
Thank you so much for everything. You all worked so hard to get where we are today and I truly appreciate it. – C.P. & J.H.
Thanks
Dori, Thank you so much for all your help and being so understanding. Thank Craig too for fighting to prevent persons being abused and taken advantage of.
I. E.
Dori and Craig - I am amazed that so many tasks are accomplished by you notwithstanding concurrent assignments and very tight deadlines. What is even more remarkable is the pleasant and relaxed ambience that you maintain amidst what could be otherwise perceived as rather stressful experiences. Thank you both. Hat's off to you. It is wonderful to see how we are advancing toward our goals. - I.E.
SS
Thank you for taking your valuable time to respond to my question from you online contact submission form. I am truly grateful and appreciative. God Bless. - S.S.
C.P
Somehow, just saying "thank you" doesn't seem like enough. But I hope you know how much your kindness has meant to me. Thank you for everything! – C.P.
B.T.
Craig and Dori - Thank you both so much for your assistance. I would be lost without your help. All the best. - B.T.
D.K.
All of us are truly grateful for your interest, support, and diligent efforts to resolve our case. Would you extend your thanks to your staff who have been so very willing to answer questions and assist on our behalf. – D.K.
Endorsements
| | |
| --- | --- |
| Avvo rates Craig Matthews at a superb 10.0, achieving Top Attorney Litigation. | |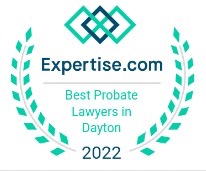 Community Service
Our Attorneys have served on several boards and committees, and donate time to several charitable causes:
Senior Organizations
Legal Advocacy
Pro Bono Legal Services