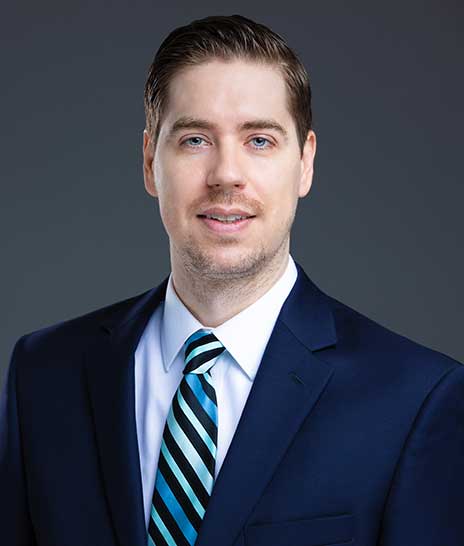 Stephen graduated with highest honors, summa cum laude, earning his B.A. in Business Management from Anderson University in Indiana in 2010. He then completed his Juris Doctor degree at the University of Dayton School of Law in 2013. Throughout his time in law school, Stephen gained invaluable knowledge and practical experience by interning as a bailiff at the Fairborn Municipal Court, interning for in-house counsel at a construction company that has a multi-million-dollar revenue and national presence, and working as a law clerk at a leading products liability firm in the Dayton area assisting in factual investigation involving multi-district litigation.
After graduating from law school, Stephen assisted attorneys in civil litigation in federal and state courts and in arbitrations before the American Arbitration Association and the Financial Industry Regulatory Authority, finely tuning his skills in legal research and document review and analysis.
While Stephen initially entered law school with the intention of helping small business owners navigate transactional law, his focus has evolved over time. He now predominantly represents clients in their times of need in civil litigation. Stephen serves clients in matters of workplace sexual harassment, civil sexual assault, wrongful termination, wrongful death, elder fraud, and breach of contract.
Outside of the practice of law, Stephen enjoys traveling with his wife and daughter and reading trivia about the latest movies.
Stephen can be reached by the office phone or by email at sharkleroad@ctmlaw.com